Vendor Settings
Vendors can configure settings in the WordPress dashboard as they wish, by going to the Store Settings.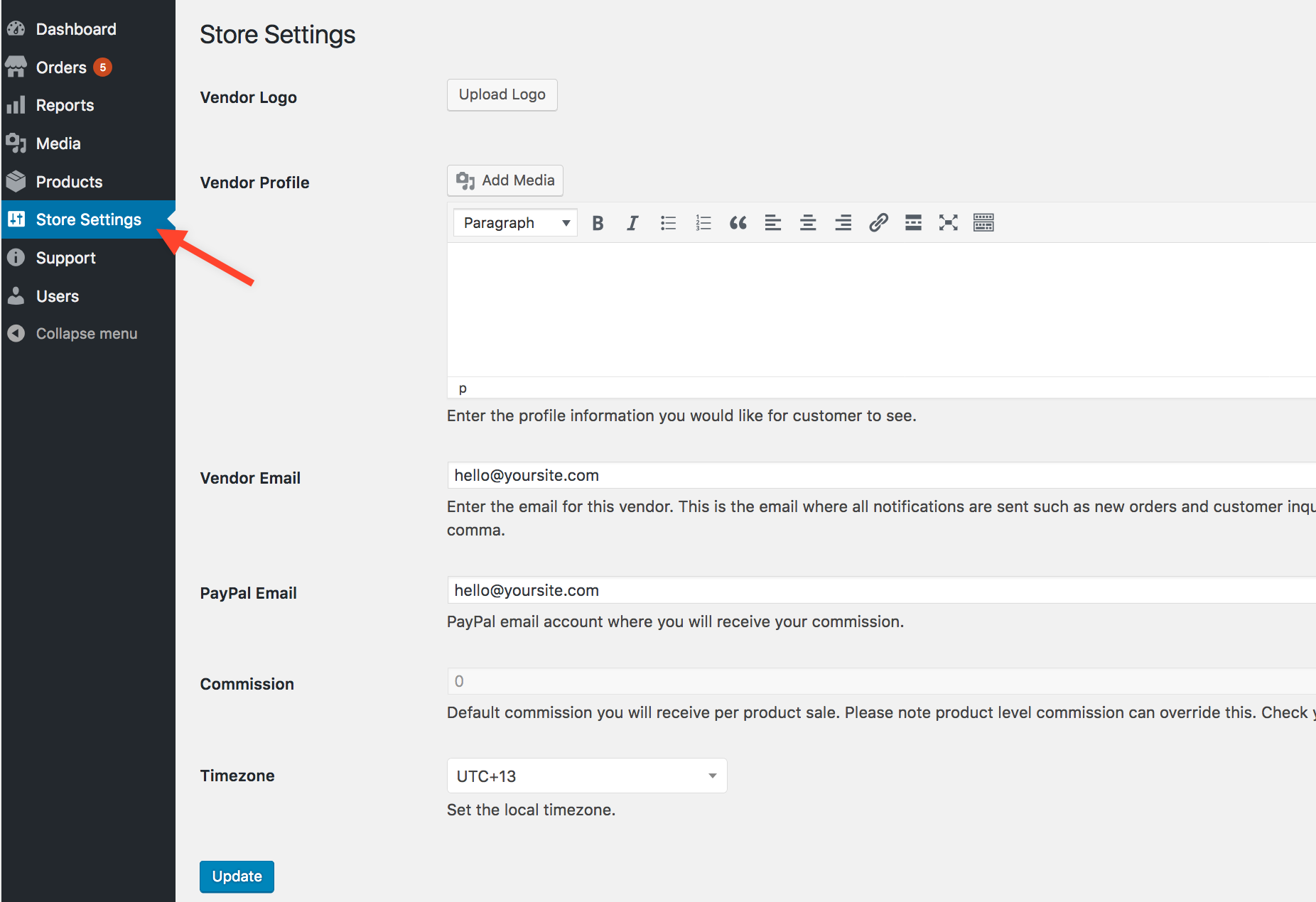 Vendors Settings fields, from the Vendor Admin dashboard:
Vendor Logo
Vendor Profile: Enter a description of you and your store.
Vendor Email: List of email addresses, separated by a comma, that receive store-related notifications.
PayPal Email: Email associated with the vendor's PayPal account, to receive payments.
Commission: This is set by the Store Owner.
Timezone: Location of the vendor store.
Adding Products
Adding products in Product Vendors is similar to adding products in WooCommerce, and all users who have manage access to the vendor can add/edit products. More info at: Adding and Managing Products.
In Product Vendors, the only difference is vendors must have their products approved by the Store Owner. The process is:
Vendor creates a product that is Pending Review after submission to the Store Owner.
Email is sent to the Store Owner, notifying him/her that a vendor has submitted a product.
Reports
Vendors see reports similar to WooCommerce Reports, and located in the same location, for their own sales only.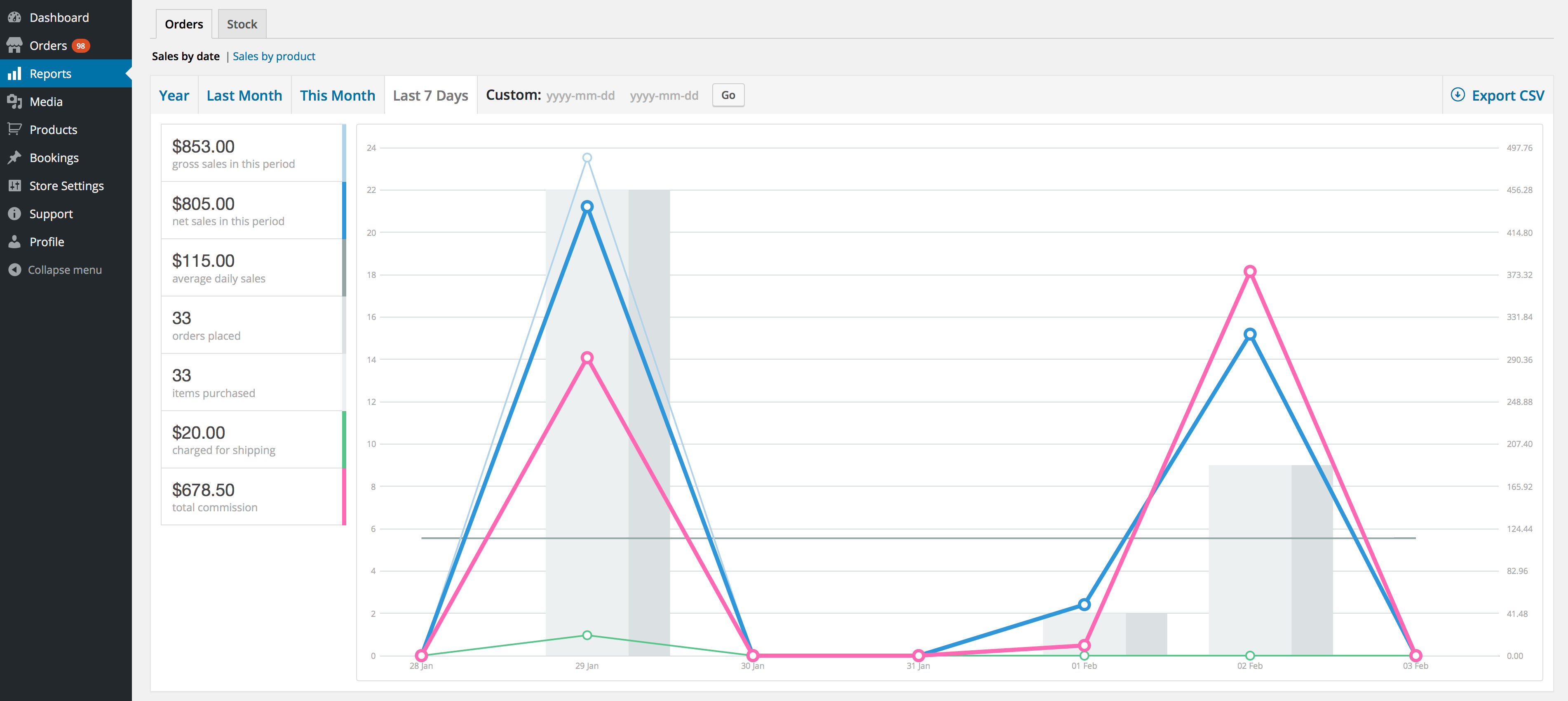 Commission
Commissions at a product, vendor or site-wide level are set by the Store Owner.
Roles

A vendor can have one of two different roles:
Vendor Admin – Has access to all settings: Orders, Reports, Media, Products, Store Settings, Support (contacts the store admin), and Profile
Vendor Manager – Has limited access to the Vendor dashboard: Orders, Media, Products, and Profile.
A single user with one user account can be set up to manage multiple vendors if needed, switching between vendors to which they have access.
Shipping and Fulfillment
Vendor are responsible for checking for new orders and marking orders as fulfilled after a delivery has been made.  Delivery costs MUST be added into your product cost.
Per Product Shipping
Vendors need to set up their own shipping costs per product, if the Store Owner has enabled Per Product Shipping.
This is set in Product Data under Shipping > Shipping Rules. More information at: Defining Shipping Costs for Products.
Tax
We collect and remit sales tax collected from orders on your behalf.
Email Notifications
Several emails are set up in Product Vendors for Vendors and the Store Owner.
Order Email (Vendor) – Notifies vendor of a new order.
Canceled Order Email (Vendor) – Sent to notify vendor that customer canceled.
Product Added Notice – Sent to store owner to review when product is added by a vendor.
Order Note to Customer – Sent to customer when vendor adds a note, e.g., Tracking number, personal thank you.